Question From:
kacey Evans in perth, perth Western Australia
Nature of problem:
skinny raised built in garden bed by a concrete pool
Type of Plant (if known):
looking for the Japanese look of bamboo
Symptoms of Plant Illness (please try NOT to diagnose your problems yourself):
NA
Soil Type (e.g. sandy, clay or loam) OR Potting Mix Type:
will be potting mix but its currently empty
How often do you water the plant:
we have a sweeping water system in place
How many hours of sunlight does the plant get each day:
no more than 8h
How long since you planted it:
NA
Have you fertilised? If so, with what and when:
NA
Is the plant indoors or outdoors:
outdoors
Is the plant in a pot or in the ground:
in the ground
What other treatments have you given the plant:
NA
Upload photo if available: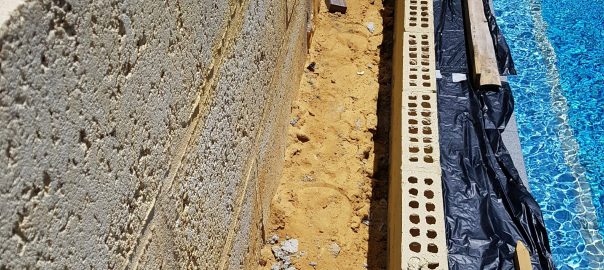 Other Comments:
Hi there,
We are having difficulty finding suitable plants that wont damage the pool long term.
I was recommended against bamboo due the the tight space between the pool & retaining wall (50cm) .
We were hoping for plants that would give us the Japanese feel like bamboo or even a small Sakura?? Do you have any suggestions?
Kind regards,
Kacey
Answer:
Hi Kacey, I can't work it out. If the plants are to be planted into a trough that is a brick and a half wide, you are courting disaster. You really need expert advice from a landscaper. Sorry that I can't be of more help.
Don