Question From:
Denise Dowding in Birkdale, Brisbane Queensland
Nature of problem:
I have dozens of brown speckled beetles on my orange tree. They appear to chew on the blossoms- not sure if they are affecting fruit set. Any ideas about their identity and whether or not I should manually remove and exterminate them. I have been removing them but then thought maybe they aren't a pest. Would appreciate any help. Thanks.
Type of Plant (if known):
Washington navel
Symptoms of Plant Illness (please try NOT to diagnose your problems yourself):
Plant at this stage doesn't appear to be suffering.
Soil Type (e.g. sandy, clay or loam) OR Potting Mix Type:
Clay.
How often do you water the plant:
Weekly
How many hours of sunlight does the plant get each day:
12
How long since you planted it:
15years
Have you fertilised? If so, with what and when:
Potash, animal manure,epsom salts,
Is the plant indoors or outdoors:
Outdoors
Is the plant in a pot or in the ground:
Ground
What other treatments have you given the plant:
Nil
Upload photo if available: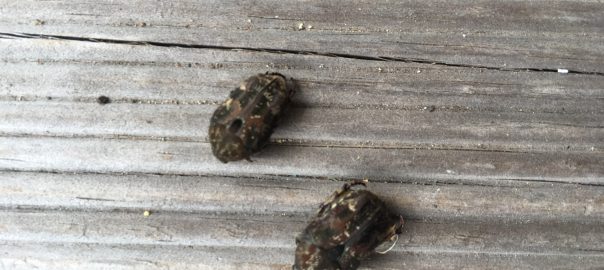 Other Comments:
Answer:
Hi Denise, This is a flower beetle, probably Protaetia fusca. They eat nectar and can do some damage to the flowers if they are in large numbers. I usually ignore them, but you might have a slightly smaller number of fruits this year. Don