Question From:
Brooke Heath in Mosman Park, Perth Western Australia
Nature of problem:
Just seen a Rapunzel Tomato vine on Pinterest- are these available in Australia?
Type of Plant (if known):
Tomato
Symptoms of Plant Illness (please try NOT to diagnose your problems yourself):
N/a
Soil Type (e.g. sandy, clay or loam) OR Potting Mix Type:
N/a
How often do you water the plant:
N/a
How many hours of sunlight does the plant get each day:
N/a
How long since you planted it:
N/a
Have you fertilised? If so, with what and when:
N/a
Is the plant indoors or outdoors:
N/a
Is the plant in a pot or in the ground:
N/a
What other treatments have you given the plant:
N/a
Upload photo if available: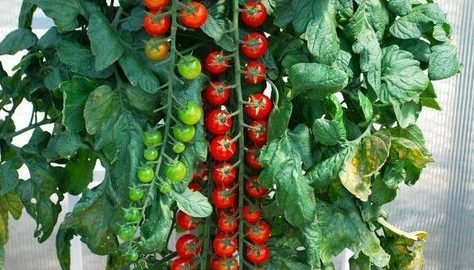 Other Comments:
Would love to try to grow from seed – but maybe it's just in America? Do we have any vine tomato similar? Thanks.
Answer:
Hi Ben, Google "buy Rapunzel tomato plan". You will find a claim that Bunnings are selling them. Don