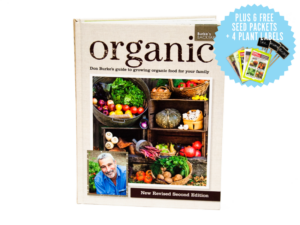 Organic by Don Burke
Comes with 6 free assorted seed packets and 4 free chalkboard plant labels!
Personally autographed by Don Burke!
Don's guide to growing organic food for your family. New and revised 2nd Edition.
Product Description
Horticulturalist, tree surgeon, life-long gardener and animal enthusiast Don Burke has been growing vegies and keeping chooks ever since he was a kid. Don brings together a lifetime of knowledge, practical advice, step-by-step instructions and real life stories in this second edition of Organic to help you raise healthy crops of your own home-grown produce.
Comments
comments