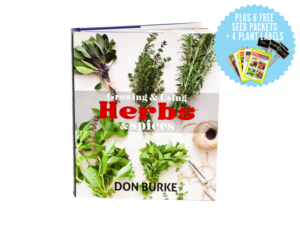 Growing & Using Herbs & Spices by Don Burke
Personally autographed by Don Burke, Growing and Using Herbs and Spices is for food lovers, cooks, gardeners, herbalists and adventurous tea drinkers. Don shows how to cultivate and cook with your own home-grown herbs and spices, and reveals which herbal remedies have scientifically proven medicinal benefits, and which ones don't. Filled with delicious recipes and tips. A great gift.
Product Description
Comes with 6 free seed packets and 4 free chalkboard plant labels!
Comments
comments